ASC TRAINING CENTER
Nordic
Learn more about ASC Training Center's Nordic Programs. We offer a variety of programs and learning opportunities for children, novices, advanced skiers, and more. Find the program that is best for you!
Our cross-country programs serve the very youngest of first-time skiers (age 3) and progress through youth racing, Junior National level, and adult Masters. ASC Training Center's 25km Cross Country Center is the first to open each season and hosts the majority of Nordic races in the Far West region, so athletes in our programs get the benefit of a long season on expertly groomed home terrain.
If you are new to our teams, please contact the Program Director to discuss the best match for your interests and skill level.
Lights Project
 The installation of trail lighting will allow the ASC Training Center to extend the availability of adequately lit trails from 7:30 AM to 7:30 PM during the winter months, providing up to 4 additional hours of access to lit trails on targeted days (Wednesday and Friday PM).
Super Sliders
This introduction to Nordic skiing includes fun activities and games to engage the youngsters, rewards them for getting out on their skis, and helps foster a love of the outdoor environment. 
U10
For graduates of the Super Sliders program and young skiers with established striding skills.
u12
For aspiring Nordic ski racers with previous classic experience and mastery of beginning skate technique.
u14
Athletes participate in activities that lead to successful skiing and racing as the winter approaches. We will hike to the summits of mountains, roller ski, mountain bike, and Nordic bound to build ski-specific strength.
Comp Nordic
The ASC Training Center Competition Ski Team is a part of Far West Nordic's racing division and is open to athletes ages 14 to 19 who are interested in high level cross-country skiing. This program is designed to turn proficient skiers into competitive racers. 
Masters
Wednesday Night Lights! Improve your fitness and technique with like-minded folks in in a fun and challenging atmosphere. Through classic and skate sessions, we train under the lights to extend those skiable hours beyond the confines of the work day. 
Women's Program
Join a welcoming community of women (inclusively defined) who share a love for the outdoors. We build strength, endurance, and technique through off-season and on-snow training. This is a space to be confident and push ourselves on both classic and skate skis. 
Benefits Of Our Nordic programs
Complimentary ASC Cross Country season trail pass for Junior athletes.

$60 discount for siblings enrolled concurrently in any ASC winter program.

Eligible to purchase a discounted Squaw Valley/Alpine Meadows IKON season pass.

Parents may purchase discounted ASC cross country season trail passes.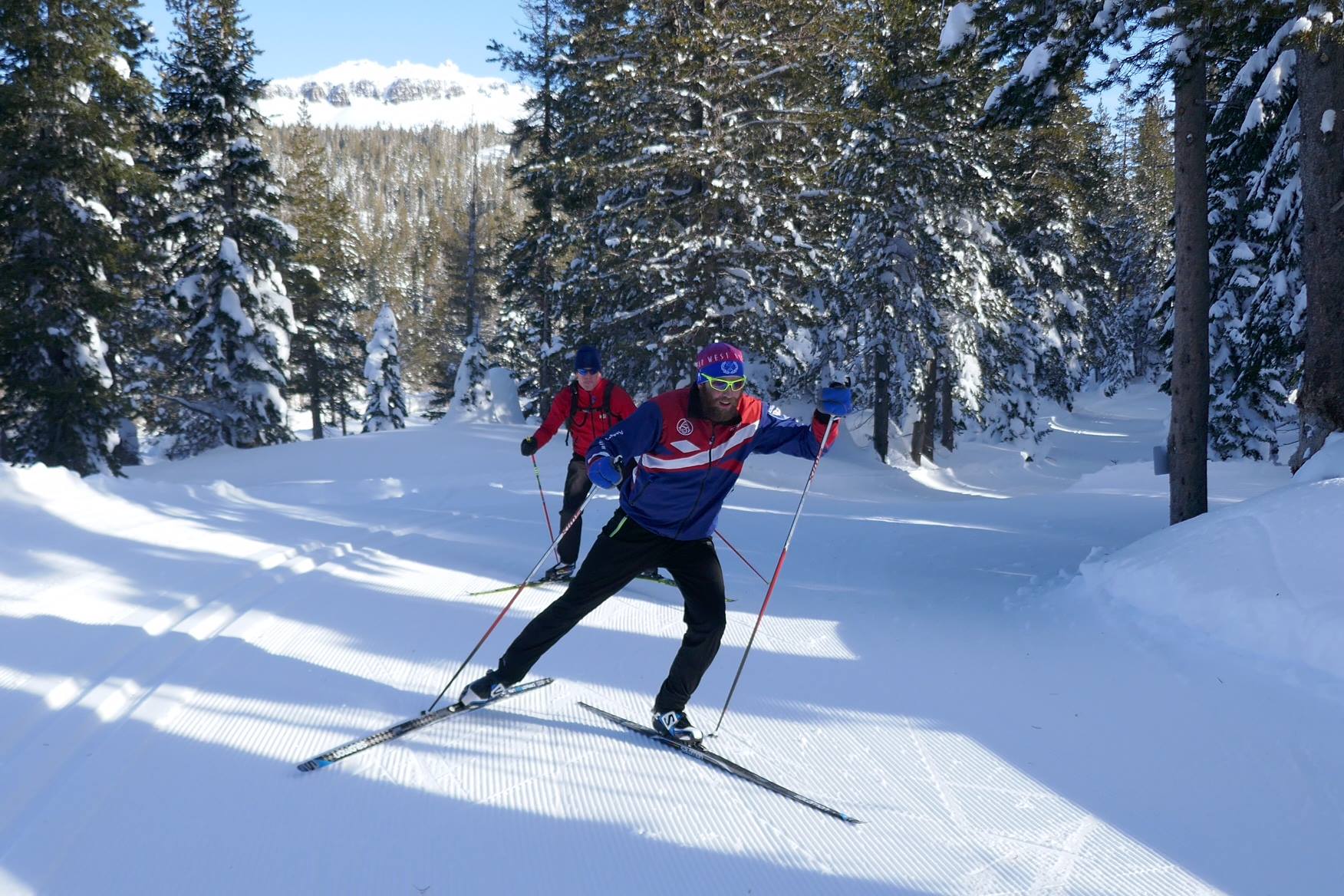 ASC TRAINING CENTER
Sign Up For Our
Newsletter
Registered in a Program?
Sign In Now and Access Your Informtaion and Schedule